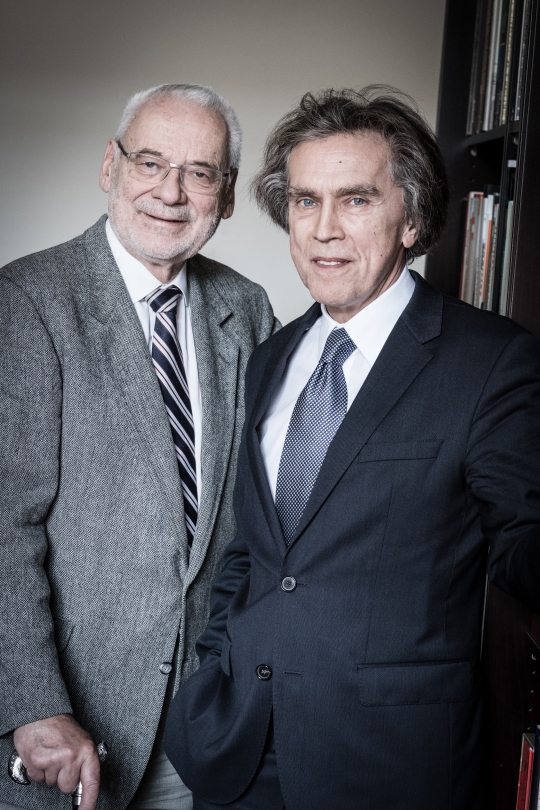 25.05 2018
Emil Brix and Erhard Busek: Do we still need Central Europe?

Seminar and presentation of the book "Mitteleuropa Revisited" with discussion (in English).
Abstract:
Today, there are two major approaches to Central Europe (Mitteleuropa). For some, this is the greatest European success story of the last decades because the region has succeeded in its peaceful transformation to democracy and market economy as well as in its integration into Western European economic- and security structures. For others, Mitteleuropa has turned into a fragmented and marginalized region offering no proposals for the future of Europe, showing lack of solidarity in the migration crisis and keeping political stability only at the cost of strong national-populist politics.
In 1986 Erhard Busek and Emil Brix published the book "Projekt Mitteleuropa" promoting a binding cross-border Utopia in a world of enmity and extremism. For many dissidents in East-Central Europe, this idea has become a code of hope against the system steered from Moscow until the Iron Curtain fell in 1989. It seems that Europe today needs new thinking about Mitteleuropa in oder to come to reason and to itself.
Authors:
Dr. Emil Brix is the Director of the Diplomatic Academy in Vienna. He has been in the diplomatic service of Austria since 1982. He held posts as Consul General in Krakow, director of Austrian Cultural Institute in London and Director of the Section for Cultural Relations in the Austrian foreign ministry. Also, he was Austrian ambassador to London (2010-2015) and to Moscow (2015-2017).
Dr. Erhard Busek is the President of the Institute for the Danube Region and Central Europe in Vienna. Previously he served in the Austrian federal government as Minister of Science and Education and as Vice-Chancellor. 2002-2008 he was the coordinator of the Stability Pact for South-East Europe, 2000 – 2012 he was the President of the European Forum Alpbach. He is also the president of the Gustav Mahler Youth Orchestra.
Moderator: Prof. Jozef Bátora, Katedra politológie FiFUK
Discussants:
■ Dr. Vladimír Bilčík, Katedra politológie FiFUK a člen predsedníctva SPOLU – občianska demokracia
■ Dr. Michal Šimečka, podpredseda strany Progresívne Slovensko
Comenius University
Beginn: 10:00
Filozofická Fakulta G-236 Gondova 2 Bratislava